Plans for how the new Conservative/Liberal Democrat government intends to create a new low carbon economy within the UK have been published in a Coalition Document.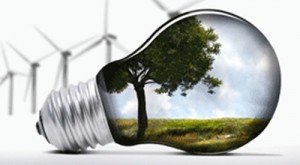 Initiatives to promote a more sustainable transport system make up a large part of the government's plans.
In terms of aviation, the construction of a new runway at Heathrow has been cancelled and no additional runways will be built at Gatwick or Stansted under the new regime.
The creation of a national network of plug-in points for electric and hybrid vehicles will also be mandated, but absent from the document is the bus scrappage scheme proposed by the Lib Dems.
Plans to continue with the creation of a smart grid, the roll out of smart meters and further expansion of feed-in tariffs were also mentioned, as well as a programme to allow for home improvement paid for out of energy bill savings.
Emissions performance standards will be placed on coal fired power stations, marine energy production will be encouraged and increased renewable targets will be created. A new floor price for carbon could also be introduced.
However, the two parties have still failed to agree on the creation of new nuclear plants and no mention was made of the Conservatives' previous pledge on an energy supply guarantee.