Overview
Energy Performance Certificates
The Energy Performance Certificate (EPC) gives home owners, tenants and buyers information on the energy efficiency of their property. It gives the building a standard energy and carbon emission efficiency grade from 'A' to 'G', where 'A' is the most efficient. The average efficiency grade to date is 'D'.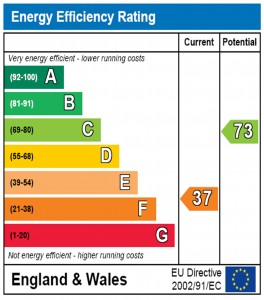 What else does the certificate tell you?
The ratings are measured using the same calculations for all homes, so you can compare the energy efficiency of different properties.
Part of the EPC is a report which will list the potential rating that your home could achieve if you made the recommended changes. The report lists:
suggested improvements (such as fitting loft insulation)
the approximate cost
possible cost savings per year if the improvements are made
how this would change the energy and carbon emission rating of the property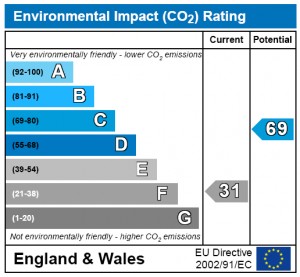 You can use this information to:
cut your fuel bills
improve energy performance in your home
help cut carbon emissions
help you choose a more energy efficient home to rent or to buy
You do not have to act on the recommendations contained in the recommendation report. However, if you decide to do so, it could make your property more attractive for sale or rent by making it more energy efficient.
Does everyone need an EPC?
The EPC is required by law when a building is constructed, sold or put up for rent. Once you have an EPC for a home for sale, it's valid for three years.
Sellers or buyers of homes
All sellers of homes need to ensure that they provide a Home Information Pack (HIPs) which includes an EPC for potential buyers.
An EPC must be made available to a potential homebuyer – free of charge.
Builders
An EPC needs to be provided to buyers of newly built properties.
Landlords
If you are a landlord, you'll need to make an EPC available to prospective tenants the first time you let a home after 1 October 2008. An EPC is only required for a property which is self-contained, and is valid for 10 years.
An EPC isn't required when a tenant rents a room and shares facilities.
Tenants
If you are interested in renting a property then an EPC must be made available to you free of charge. An EPC is only required for a property which is self-contained, and is valid for 10 years.
If you are a prospective tenant, an EPC isn't required when you rent a room and share facilities.
If you are not in one of the above categories
Even if you do not fall into the above categories, you can still apply for and receive an EPC. This may be because you want to know what the energy efficiency of your home is, and make improvements suggested by the recommendation report
Will EPCs be needed across the UK?
EPCs only apply to England and Wales. Northern Ireland and Scotland are producing their own regulations.
How do you get an EPC?
EPCs can only be produced as a result of a survey by an 'accredited' Domestic Energy Assessor. EPCs are used to collect standard information on the property – for example, its size and hot water/heating systems. The information is then fed into a government approved software programme which produces the EPC.
Public buildings
All public buildings over a 1000m² must have a Display Energy Certificate (DEC). The DEC contains similar information to an EPC to enable visitors and users of the building to see its energy efficiency rating.
EPCs for business premises
From October 2008, owners of all commercial buildings also have to provide an EPC when they buy, sell or let commercial premises.